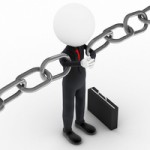 You probably receive offers in your mailbox each month to open a new credit card account and consolidate all of your existing card balances. Sometimes the offers are quite tempting. You'll likely be offered a very low (or even zero percent) interest rate for six months or a year for any balances that you transfer to the new account.
But there are other considerations involved. Opening up a new credit card account, and potentially canceling other accounts that you may have had for many years, is a significant decision.
Here is some credit card advice and tips for deciding whether credit card consolidation is a good idea for you.
It Can Save You Money Now. If the incentive to open a new credit card account involves a significantly lower interest rate on balance transfers, you might be able to save a lot of money immediately. But if that incentive is something other than a pure and immediate financial benefit – like a certain number of airline miles or rewards points – the take extra care when you decide whether that offer is right for you. If you decide to consolidate your credit card accounts, make sure you take full advantage of the benefits you'll receive. If you consolidate several accounts into a new account at a lower interest rate, consider using the money you save to pay down your balance or increase your retirement savings.
It Can Save You Money Later. Pay close attention to the interest rate that you'll be charged for new purchases that you'll make on the new card. Is that rate better than the rates you're currently subject to on your existing cards? If so, then you'll save money not only on the balance transfer, but also on any future charges on the new account. If the ongoing interest rate is higher, then you might not want to consolidate.
It Can Save You Time. If you think about how much time you spend managing multiple credit card accounts, you might be better off consolidating into a single account. This is particularly the case if you've ever been subject to late fees because you've forgotten to pay one of your credit card accounts, or the monthly bill has otherwise "slipped through the cracks."
It Can Help You Learn More About Your Spending. Many credit card companies provide you with year-end statements that detail how much you've spent in various product and service categories. Having this information distributed amongst multiple cards might not be helpful if you don't take the time to combine all that information together. But if you have a single account that provides a statement for all of your annual spending, you can use this information much more easily to critically examine, and perhaps change, your spending habits.
Sometimes individuals don't have a good idea of how much credit card debt they truly have because their charges are spread across multiple cards. When all of your credit card debt is on a single account, you know each month exactly how much you owe.
Tags: credit card account, credit card advice, credit consolidation