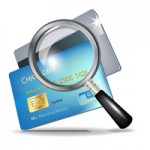 In order to distinguish themselves from one another, many credit card companies have taken to offering rewards programs to their customers. These programs can take different forms, ranging from programs that allow users to accumulate points that they can use to redeem for products, airline tickets or even cash. Perhaps you already have or use a credit card that includes a rewards program.
If they're used properly, credit card rewards programs can be a great way to get some extra value out of your credit card.
Here is some credit card advice and information to help you maximize what you get out of your rewards program.
Make Sure You're in the Best Program. The best credit card rewards program is the one that gives you the most benefit for the least effort and expense on your part. But keep in mind that the best "benefit" is going to be different for different people. For example, a rewards program tied to a particular airline might be extremely valuable to an individual who travels a lot, but it will have very little value to someone doesn't often travel or who doesn't live near an airport serviced by that airline. Furthermore, unless you're quite confident of the value you'll get out of a rewards program, avoid paying an annual fee just to participate.
Don't Spend More Than Normal. Beware of changing your spending or credit card usage habits simply for the sake of getting more rewards or more frequent rewards. If you spend in ways that you otherwise wouldn't, you're drastically decreasing the real value you're getting out of the rewards program.
Spend Strategically. Even though you don't want shouldn't spend more than normal, you can spend strategically in order to maximize the benefits you receive. For example, sometimes your credit card company might offer promotions whereby certain types of purchases (gasoline and groceries are common examples) made within a particular month or other promotional period will receive increased rewards. If you can change the timing of some of your purchases to align with these promotions, you'll get more out of the program.
Pay Attention to the Fine Print. Don't make any assumptions when it comes to your credit card rewards program. For example, some credit card companies with airline miles rewards programs limit (through blackout dates or other restrictions) the ways in which you can redeem your points for airline tickets. If you're not able to use your rewards in the way that's most beneficial to you, then the program may not be as valuable as you might assume. Also pay attention to whether any of the rewards or points you accumulate are subject to expiration. It can be very frustrating to lose the points you've saved.
The first step to maximizing your credit card rewards program is to view it in an appropriate light. Look to find ways to get the most out of the program, but don't chase after rewards and don't spend extra money just to get a little bit extra back in the form of increased rewards.
Tags: best credit card, credit card advice, rewards credit card