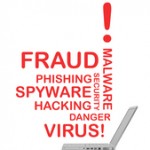 The biggest story coming out of the 2013 holiday shopping season wasn't a wildly popular toy, new model of smartphone or even the crush of shoppers on Black Friday. The biggest story was the major credit card data breach that occurred at some of the most popular retailers in the United States.
The highest profile example involves Target, and individuals who shopped at U.S. Target stores between November 27 and December 15 had their credit and debit card information stolen – approximately 40 million card numbers in all. Additional data breaches at Nieman Marcus and other retailers resulted in millions more stolen card numbers.
Let's examine how these recent credit card data breaches may affect your financial security.
Limited Direct Personal Liability. At the outset, it's important to know that if your credit card data was part of the breach then your potential liability is limited with respect to any fraudulent charges that may be made to your account. Your exposure for unauthorized charges is capped.
You Should Monitor Your Account Closely. In order to receive the maximum protection for your credit card account, it's important to monitor your account closely for any unauthorized charges. By identifying these charges as soon as possible after they occur, you'll be able to avoid any direct financial liability.
Debit Card vs. Credit Cards. The potential exposure for individuals who had their debit card information compromised is significantly greater than the exposure for individuals who had their credit card information stolen. Debit cards do not receive the same legal protections, so account holders can potentially be liable for up $500 in direct losses.
It's Not Just Credit Cards. It's important to note that the massive data breach at Target extended to more than just credit card data. In fact, the hackers also breached the store's customer information database, which contains information on approximately 30 million customers who shopped at Target before November 27 and didn't have their credit card or debit card information compromised.
Unfortunately, this means that even if your credit card information is safe, your other accounts may not be. Skilled identity thieves can use certain pieces of personal information to gain access to other accounts you have, and possibly even target you with other types of scams.
The Extent of the Damage is Still Developing. Even though the data breach has already occurred, and there are significant efforts underway to minimize the damage, there are still risks to your personal financial information. Many individuals have received emails and phone calls purporting to be from security firms or others that are looking to help, but not all of these communications are legitimate. Other scammers have seized upon the initial data breach to attempt their own financial scams.
The best way to keep your finances as safe and secure as possible is to verify the source of all communications you receive about any data or credit card breaches, and to proactively monitor all of your financial accounts for any unauthorized activity.
Tags: credit card advice, credit cards, security