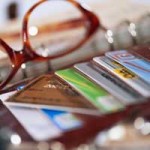 Credit card companies find ingenious ways to get extra money out of cardholders — and they're all legal. If you haven't reviewed your account statement lately or read the fine print on the fee-disclosure booklet, you may be surprised to know how much you're really paying.
For example: Pay the bill one day late and you could incur a penalty of $25. The same thing could happen if you go over your credit limit. (If you're a good customer they won't decline the transaction, they'll just charge you extra for it.) Such minor "transgressions" can also bump you to a higher interest rate.
If you don't have an outstanding balance, most cards still offer an interest-free period on new purchases. But this "grace" period, which used to be 30 days, is now shrinking to 25 or even 20 days. Of course some credit card companies charge an annual fee to customers who always pay their bills in full – look for a credit card that does not charge an annual fee – unless the fee is for a rewards program that is important to you.
Tags: credit card, credit card fees