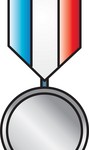 Credit cards are one of the most significant financial conveniences (some might say necessities) of modern life. You can use your credit card to avoid carrying large amounts of cash or having to hassle with writing checks, and to buy items that may be too expensive for you to pay for entirely in cash.
Many of us also receive another benefit from our credit cards, in the form of the credit card rewards program. These programs "reward" us for our business by giving us the opportunity to receive free products and services based on how much we use the card. However, some credit card companies are in the process of changing their programs, so it may be a time to examine whether you're participating in the program that's best for you. Here is some current advice about various aspects of credit card rewards programs.
Structure. Most reward programs are based on "points," where you earn a certain number of points for each dollar that you charge to your card. Some programs will credit your account with a greater number of points for certain types of charges that you make, such as charges at restaurants, gas stations or for airline tickets.
Annual Fee. One of the best places to start the analysis of your rewards program is by looking at whether your credit card (or perhaps just the rewards program itself) charges an annual fee. If you pay $50 a year to participate in the rewards program, for example, but don't get more than $50 in value back in the form of rewards, then the program probably isn't worth it.
Convenience. How convenient is it for you to redeem your rewards or get cash back? Some programs have websites that quickly and easily allow you to browse for rewards and redeem them with a click of your mouse.
Blackout Dates. One related issue, particularly if you are interested in redeeming travel rewards, is what types of blackout dates or other restrictions apply. Some rewards programs only have a small number of seats available for redemption on each flight, so once they are taken by other members, you won't be able to get a seat on that same flight.
Expiration. Finally, pay close attention to whether points you earn under your program ever expire. Some programs will never allow your points to expire. This can be an essential feature if you don't charge large amounts on your card, or if you're saving your points for a large reward.
If you regularly carry a balance on your card, then don't forget to take a look at switching to a lower-cost card with a lower interest rate if possible. At the end of the day, you probably don't want to stay with a card that has a great rewards program if you're also paying hundreds, or even thousands, of dollars in extra interest payments each year.
Tags: credit card advice, reward programs, travel reward