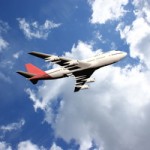 For anyone who travels a lot, airline miles credit cards are a great way to collect air miles. And if you travel frequently at all, you know how quickly airline miles add up. The only problem you may have once you have accumulated enough miles, is how to use them. Here is some advice about them.
Airline miles credit cards earn points or frequent flyer miles for every trip you take. It doesn't matter if you're going from one city to another within your state or around the world – as long as you use your airline credit card to make a purchase; you're going to earn points. Although some programs differ, as a general rule you'll earn one point for each dollar that's charged to the credit card. Once you've accumulated enough points, you can redeem them for upgrades on a flight or free air travel.
Many airlines offer airline miles credit cards these days. In fact, you can find them for most, if not all, major airlines. Be aware, however, that there could be limitations to the card. Read and understand all of the rules pertaining to the card. If you don't understand something, call the customer service number. They're available to help you decide if that card is the best one for you.
Take time to compare airlines and the credit cards they offer. Free flights generally aren't available until you've reached a predetermined level. Find out what that level is so you'll have a better idea if you'll ever reach it. If the point level is too high for the amount of flying you do, that card and airline might not be the one to choose.
You'll also want to know when points are scheduled to expire before signing on the dotted line. It's possible you won't have to travel as often one year as compared with another. So if you haven't used your airline miles credit card very much this year, will the points become inactive and expire? If so, how soon after the card becomes inactive will they expire? If they don't expire, there may be a higher interest rate or an annual fee which allows you to keep the accumulated miles or points.
Should anyone who travels sign up for an airline miles credit card? Actually, the answer is no. If you're not in the habit of paying your credit card off each month, this type of card may not be the best choice. You'll likely end up having to pay higher annual interest each year which will negate any benefit of racking up all those points or miles.
Most companies require excellent credit in order for you to qualify, so you'll want to check your credit history before you apply. You'll also want to make sure the airline will allow you to use your points for international flights if that is what you want. Of course, if the airline does allow international flights, the cost in points or frequent flyer miles is generally higher than flying domestically.
It is possible to take advantage of the many benefits of airline miles credit cards; however, you want to do your homework. Find one that meets your travel needs, offers the most points, and doesn't cost you too much in interest each year. When you take the time to research the available airline miles credit cards, you'll find one that's best for you and how you travel.
Tags: airline credit cards, credit card advice