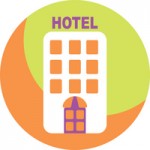 Over the past few years most people have realized the dangers of using a credit card for purchases. In addition to identity theft, there's the very real risk of spending too much and going into debt.
However, when traveling, whether abroad or locally, using your credit card offers a number of benefits. These benefits range from safety to saving money.
Traveling can be a harrowing experience or it can be a relaxing and enjoyable experience. A credit card can make all the difference. Here is some advice on the benefits of using your credit card when traveling.
Rewards. Frequent flyer miles are the most significant reward you can receive when using your credit card for travel. You can really rack them up when you're traveling and they'll eventually end up in a free flight. Additionally, many credit cards offer rewards for using specific rental car companies and hotels. The rewards can add up to free merchandise or cash back.
Security. While there is a risk of identity theft when using your credit card, most credit cards offer instant cancellation and you're not responsible for purchases you haven't made. When traveling this is a much more secure option than traveling with cash. If you lose cash or are pickpocketed or robbed, the cash is gone. If your credit card is stolen, you cancel it and it can be replaced within 24 hours.
Budget. Believe it or not, using a credit card while you're traveling can help you stick to a budget. When you use a credit card you have instant online access to your purchases and your balance. This means you can stay on top of what you've spent. Additionally, if you get a prepaid credit card, say with $2000 on it, then you can commit to only using that card and not going over your budget. Your vacation is already paid for because it's a prepaid card and you can rest easy.
Insurance. Many credit cards offer travel insurance. This can really help you out of a bind. And some of the concierge services offered by some credit cards can actually help you plan your vacation, make reservations and find package vacation deals.
Currency conversion rates. Many credit cards can help you get a fair exchange rate when traveling overseas.. It can help you actually save a bit of money. And you don't have to worry about figuring out the exchange rate each time you make a purchase. The credit card company does it for you.
Before you head out on your next vacation, consider using a credit card to manage your trip.
Tags: credit card advice, credit cards, currency exchange, traveling