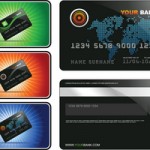 Even though the recent credit crunch has made it quite difficult for some individuals to get a new home loan, or even to refinance their existing mortgage, one area of lending remains vibrant; the credit card industry. Individuals with a relatively strong credit history will find that they have a number of different options available to them for credit cards.
One choice you'll have to make is whether to use a single credit card with a high limit for all your purchasing activity, or to spread that activity out over multiple credit card accounts.
Here is some credit card advice on some factors to consider when you're faced with that decision.
Applicable Interest Rates. If you normally maintain a balance and don't pay off your cards each month, it is important that you pay as little interest as possible. If the single high limit card has a relatively high interest rate, this could end up costing you a lot in interest charges each month, compared to spreading that balance over multiple cards with lower interest rates.
Annual Fees. While there are many no fee credit cards available, some individuals choose credit cards with a fee; perhaps to participate in a rewards or bonus program, or to support a charitable cause that sponsors the card. Obviously, paying one annual fee is generally preferable to paying multiple annual fees just to be able to have multiple cards.
Rewards Programs. Speaking of reward credit card bonuses, if you tend to do a lot of purchasing each month with your cards, and those cards have rewards programs, you might find it advantageous to keep all of your spending on a single high limit card. This would enable you to accumulate "points" in a single program, which will make it easier to redeem for the rewards you find most valuable.
Convenience. Another factor to consider is how easy it will be to manage multiple accounts. Again, this is a highly individualized question. Some people will have no problems staying on top of the payment due dates for multiple accounts, while others might have enough challenge and simply managing a single account. If you're in the latter category, perhaps it would be better to stick with a single high limit card.
"Paying Off" Certain Accounts. If you're trying to pay down a large credit card balance, you might find some advantage to having that balance spread out across multiple credit cards. Some individuals find that being able to completely pay off one card at a time provides them the psychological boost of meeting a payoff milestone. In contrast, simply paying down a portion of a large balance on a single card might not seem like such an accomplishment.
Be sure to consider all these factors together when you're deciding how many credit cards it make sense for you to have.
Tags: credit card advice, credit card fees, rewards card