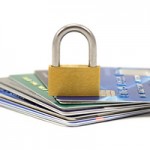 You've read about it. You've heard about it. But credit card fraud happens to other people, not to you, right? Unfortunately, According to Javelin Strategy & Research, in 2011 there were 9.64 million people who were victimized by fraud where someone used their credit card or credit card number without their authorization. If you don't catch the fraud quickly, the debt can add up and become a real headache.
There are many reasons to review your credit card statement each month. Of course you want to track your expenses and stay on budget. However, another critical reason to review your statement in detail is to catch potentially fraudulent charges.
Here is some credit card advice to help determine if you've been a victim of credit card fraud.
Small Charges. It can be subtle at first, as the thief tests the waters. So subtle you might not notice the tank of gasoline charged in Missouri or the groceries purchased in North Dakota. Small purchases that show up on your statement are just one sign you've been victimized.
Andy, a Michigan home owner noticed double utility bill payments on his credit card bill. After contacting the utility company for an explanation it was quickly clear that someone was using his credit card to pay their gas and electric bill. Turning the information over to the police, Andy learned that a clerk at his local hardware store had used his credit card number after Andy had made a purchase.
Large Charges. Larger charges are discovered more readily. You can't help but notice when a $1,000 charge shows up on a normally low credit card statement. And in many cases when an unusually large charge is made, your credit card lender will give you a call, text, or email notification to put you on alert. It's part of their fight against credit card fraud.
Email Receipts. Many retailers now email receipts to you. This is particularly true when you shop online. If you notice an email receipt for something you didn't purchase, quickly contact the vendor and your credit card company.
For example, iTunes account holders often save their credit card numbers with their online accounts for fast payment in the future. If someone hacks into your iTunes account they now have your credit card number and can go on a shopping spree. iTunes sends receipts for every purchase, yet those receipts are often sent days after the purchase was made.
Missing Cards. Finally, if you notice your credit card is missing, report it immediately. Your lender can put a hold on the account or cancel it completely and issue you a new card.
It pays to stay on top of your accounts and statements. Even though there are legal protections against unauthorized card use, many banks and lenders require at least a little bit of paperwork (and time and effort on your part) before they'll credit your account appropriately. The faster you catch credit card fraud, the easier it is to take care of.
Tags: credit card advice, credit card fraud