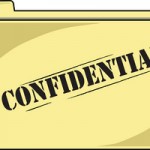 Most credit card companies do a good job at publicizing the features that they believe give them an advantage over other credit cards. Sometimes this is a low interest rate, other times it may be concierge or other high end services that come included with the card.
But there are probably some aspects and features to your credit card that aren't quite so well publicized. You need to take all of these factors into consideration when you're looking for a new card, or deciding whether to close an existing account.
Here is some credit card advice about a few of the secrets about credit cards that the credit card companies don't want you to know.
It's Easy to Switch to a New Card. Unless you've had a major negative change to your financial status recently, there's a good chance you could get another new credit card relatively easily. In fact, you probably get pre-approved credit card offers in your mailbox every week. Furthermore, doing a balance transfer of an outstanding balance from one card to another is as easy as a phone call to your new credit card company.
They Need You More Than You Need Them. As more people pay off their credit card balances, credit card customers – particularly those who continue to carry a balance – are an increasingly valuable commodity. It probably wouldn't be difficult for you to switch to a new credit card company, but it's challenging for a credit card company to get each new customer. In fact, credit card companies spend a lot of money on new customer acquisitions. If you don't believe that your credit card company needs you more than you need them, just call and try to close your account – you'll likely be offered better terms or a higher credit limit if you keep your account open.
Not All Rewards Programs Are Created Equal. There is a wide range of value and usefulness among the different credit card rewards programs. Many of these rewards programs are offered at no cost to the cardholder, but some charge annual fees of up to $175. As you might expect, the rewards programs that charge an annual fee generally offer better rewards than the free programs, but that's not always the case. If you are particularly interested in programs that offer travel rewards, make sure you fully understand any restrictions or blackout dates before you choose that particular credit card.
There are Valuable Card Features You May Not be Using. Many credit card companies offer account features that you may not be using. For example, some credit cards include rental car insurance coverage. If your card includes this benefit, but you're still paying for rental car insurance, then you're spending unnecessarily. In addition, some credit card companies offer additional warranty coverage for any virtually item purchased on the card, above and beyond the warranty offered by the manufacturer.
While it's important to compare different credit card offers on the basis of interest rates and repayment terms, you should also consider some of the lesser-known "secret" terms that the credit card companies might not publicize.
Tags: credit card advice, credit cards, rewards cards