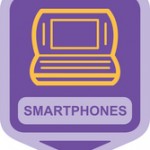 The world has gone mobile. In fact, according to a recent CBS news report there are approximately five billion mobile devices worldwide. All of this mobile activity has led to an increase in the functionality of cell phones. You can now play games, take video, write documents and manage your finances all from a small device that fits into your pocket.
Using your mobile device for your finances – whether it's a cell phone, smart phone, iPod or tablet – is fast and efficient. It makes it easy to stay on top of your credit card payments and transactions. However, it does pose a few risks – namely, theft and identity theft.
The good news is that financial institutions and software developers are getting savvier when it comes to thieves. Passwords, identification protocols and other security layers have helped reduce your risk. There are now top quality applications you can use on your mobile device to stay on top of your finances. Here is advice about mobile device applications to help you track your personal finances.
Mint.com. Mint.com is a website that has been providing financial tracking information to consumers for several years. It has been rated by the industry's leading newspapers, news agencies and consumer finance magazines as the leading financial application. Mint.com is owned by Intuit, which also owns the Quicken line of products. Mint.com can be accessed and utilized online. However, if you have an iPhone/iPod/iPad or an Android based mobile device you can download the Mint.com mobile application. It will notify you when your credit card payment is due and when a large transaction has been made on a credit card. It also offers budgeting, financial tracking, and money management functionality. And the service is free.
Pageonce.com. Like Mint.com, Pageonce has also earned accolades from several technology and financial consumer magazines and the news media. Unlike Mint.com, however, Pageonce is available on Blackberry and windows mobile operating systems, as well as iPod and Android devices. Pageonce is also free and it provides you with the ability to track your credit card transactions, manage account balances, and pay bills all from your mobile device. And the budgeting reports help you manage your personal finances.
PocketMoney. Pocket Money is a mobile money management tool. It tracks an unlimited number of accounts. Additionally, it can generate expense reports and import database files – Palm or QIF files. You can also sync your data over a Wi-Fi network using a free desktop app. It's available for Android or iPod. One of the best features of PocketMoney is the ability to stay 100% synchronized with your partner or spouse – it's great for family budgeting. You can track spending instantly and sync over Wi-Fi so together you'll always be on top of your accounts. PocketMoney, unlike the other applications discussed, is not free. It costs $9.99.
As technology continues to grow and develop, so too will your mobile device money management options. As with any financial application or institution, make sure you're always using a secured network. And take care to choose good passwords and to change them often. Take a look at these top financial tracking mobile applications and start making the most of your money today.
Tags: credit card, credit card advice, mobile credit card, mobile finance