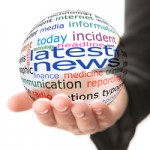 Social media began as a way to connect with other people in your local community. The phenomenon quickly spread and soon people all over the world were communicating online. Businesses got in on the action and began to market their products and services through social media. Throughout this transition, consumers have gained a tremendous amount of power.
You too can use social networking sites like Facebook, Twitter and Foursquare to leverage your credit card account and save money.
Here is some credit card advice on ways you can extract the maximum value from your credit cards by strategically using your online social media presence.
Get Good Deals. Did you know that credit card companies not only advertise their special credit card promotions online, but they also frequently offer special credit card deals online to existing account holders?
For example, American Express sends special coupons to people who register their credit cards with them. Those special deals were sent to them via Tweet. Another way to earn discounts and deals is to check in with merchants on Foursquare. Registered American Express users would then receive instant coupons and discounts. Furthermore, when you follow American Express on Facebook you gain insider information on advanced ticket sales and learn about ways to earn bonus reward points.
Resolve Issues. It is now common for disgruntled customs to take to social media in an effort to get their issues resolved. For many business owners, including credit card companies, the last thing they want is to have a bad reputation develop (or be perpetuated) on popular social media sites. In many cases, a credit card company that sees your complaint online will often jump in quickly to resolve the problem. If you're struggling to get a credit card issue resolved via traditional means, consider taking it to social media. You may find that you receive a faster and more effective response.
Provide Feedback. Additionally, a large number of major banks and lending organizations now ask for feedback from their customers on social media. This feedback channel provides you with an opportunity to have your voice heard. If you have suggestions about how your credit card company can improve their products or services, check their Facebook page and look for an opportunity to communicate your thoughts.
Learn New Things. One of the first places any lender is likely to announce any new features, benefits, and changes to their company is through popular social media networks. For example, you might learn that your credit card lender is launching a new smart phone application that makes managing your expenses easier. You might also learn that they're holding a contest and the winner gets an all-expense paid trip to Europe.
It can pay off to connect with your credit card company via social media. In addition to discovering opportunities to save money, you may earn perks and rewards. Social media also provides a perfect format for communicating with your lender and learning more about what they have to offer.
Tags: credit card advice, credit card value, social media