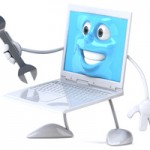 Your credit report is one of the foundations of your financial future because lenders use it to determine whether to extend credit to you, and how much to charge you for that credit. Having too much negative information on your credit report could lead to your having to pay higher interest rates on your home mortgage, car loan and credit cards, or perhaps not even being able to get those loans in the first place.
You need to be on the lookout for inaccurate information that appears on your report, and any unauthorized attempts to use your credit record to take out fraudulent loans in your name.
Here's some credit card advice on a number of ways you can monitor your credit without having to spend too much money.
Get Free Credit Reports Each Year. You can request a free copy of your credit report once each year from each of the major credit reporting agencies; Experian, Equifax and TransUnion. You can either make your requests to directly to each of those agencies, or you can use the official website (www.annualcreditreport.com) to make the process easier. Be aware that there are many commercial services that also offer you free access to those reports, but their services are usually bundled with other paid services. Your ability to request a copy of your credit report each year for free is required by law, so you never need to pay any money to do so.
Turned Down for a Credit Card? If you've been turned down for a credit card (or any other extension of credit), the company that rejected your application must provide you with a reason for that rejection. You can use this information to help identify areas of your credit record that you need to improve, and it can also help you discover whether there have been any fraudulent activities on your account.
Ask Your Bank or Credit Union for Help. Your local bank or credit union may be able to help you monitor your credit report through low cost or free programs. The value of these services might make it worth switching your banking business to a new institution.
Automate Loan Repayments. One of the things that can make the biggest hit to your credit is being late on a loan repayment. Automate the repayment process wherever possible using online bill payment tools from your checking account, and if you can't automate the process itself, you should at least schedule automatic reminders to help you make all your payments in a timely manner.
Credit Freezes. If you've been a victim of identity theft, or are concerned that you're at risk, then you may want to consider putting a security freeze on your credit reports. While this isn't a monitoring technique, it will reduce your ongoing monitoring burdens because your credit report will be "locked down" so that no one else can access it. This prevents identity thieves from taking out lines of credit in your name. Depending on where you live, this service may either be free, or the credit bureau may impose a small charge for doing so.
Monitoring your credit report should be a part of your normal personal financial management activities. Use the tips above to monitor your credit while spending less money.
Tags: credit card advice, credit monitoring, credit report, credit score